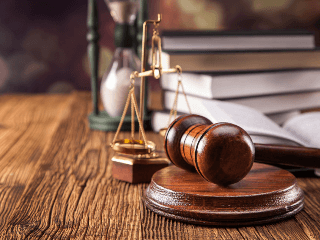 Probate is a confusing process, but at Peterson & Peterson, LLC, we hope to help bring you into compliance with any pertinent legal requirements in Xenia. Every county in Ohio consists of a probate court that is tasked with overseeing the administration of the property of a deceased person. Each transaction involved in the probate administration process could be subject to examination by the court as well.
Additional probate issues might involve matters such as:
Certain marriage licensing questions

Adoptions

Involuntary commitment of a person with mental illness

Guardianship decisions
Probate administration services can involve many intricacies and legal details. Confronting those situations without help can be overwhelming, especially when combined with the loss of a family member. Our Xenia probate lawyers can simplify the process and help ease the burden off of you.
Navigate Property Distribution Complexities with Our Lawyer
When you experience the loss of a loved one, you might hope for some personal time for grieving. However, many of our clients must turn some of their attention to the tasks involving the distribution or sale of assets and estate tax liabilities.
In some cases, property distribution can cause hard feelings between family members who are already dealing with difficult emotions. When you have a professional who is experienced and willing to handle estate administration, you might find that this necessary process is a little easier. Our Xenia probate attorney may provide assistance in the representation of clients, the distribution of assets and debts, the determination of competency, and other probate litigation issues.
Let's Discuss Your Probate Situation in Fairborn and Dayton
At Peterson & Peterson, LLC, we are proud of the service we've provided to clients in the Xenia, Dayton, Fairborn, Oakwood, Beavercreek, Bellbrook, Centerville, and Kettering areas. Visit us to determine whether our services could be of value to you.
Call us at 937-502-3420 to schedule a visit with an attorney.